John & Nancy Mercuro
"
You made purchasing the house a reality v a dream. You were a joy to work with….You were in our prayers for New Years when we stated what we were grateful for."
---
Samantha & Chris Foerester
"You have been absolutely wonderful to work with, and when our other friends begin to look for homes, we know who we will refer them to! You are the best Realtor and an even better person!"
---
Nainesh & Bella Shah
'I don't have any words of appreciation but "Thank You." You always treated me like a family member. You are so knowledgeable, courteous kind, helping, enthusiastic and professional.'
---
Seminar
" We received several positive comments from the participants regarding the valuable information you provided. It was delivered with class, professionalism, polish, and humor!"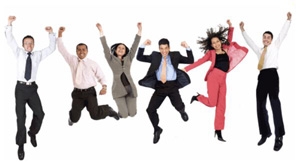 ---
Trulia



"Dear Helene
Now that (most) of the dust has settled and Melissa and Cooper have established their daily routines, I can begin to breathe again. Needles to say, I am over the moon at having them nearby once again.

I know this wasn't an easy transaction for you and I wanted you to know how much I appreciate the myriad of details you acccomplished for us; you always go above and beyond which made this move much less stressful for all of us.

Sincere thanks for all your help in making "the plan" become a reality. I wish you continued success always.

Love
Martha"